Future Timelines, Sound Frequencies and Missing SOUND Frequencies. Future Earth, Future Consciousness, Lost Chord.
You Owe It To Yourself To Have Better Music!
This is about real music, over 'behavioural programming' 'normalizing the abnormal'. There is some good music created today but there's nothing to really get your teeth into. Music should give you the same variations of 'high' as taking some substance, but because of the music.
"Music Sucks Now" 30 seconds. https://www.bitchute.com/video/rX3NLlV9BLE/
Grunge Rock
This work is also aiming for a writing and music fusion, as high sound frequencies have been blocked from reaching this planet. We hope to include music and it has to be about actual music, and specifically not the altered sound frequencies of recent years.
Tim in the video above, mentions Soundgarden which we are now listening to. I think they have something of the sound of Nirvana. I didn't know of Nirvana until after Kurt Cobain accidentally killed himself in April 1994. Both Soundgarden and Nirvana had good looking lead singers.
I kinda like Nirvana now. This is grunge rock and I have currently become a fan of Nirvana.
In fact even more of a fan after more listens. These tracks are absolutely great.
Nirvana -
About a Girl.
https://www.youtube.com/watch?v=_24pJQUj7zg
Smells Like Teen Spirit
https://www.youtube.com/watch?v=hTWKbfoikeg
Nirvana - The Man Who Sold The World (MTV Unplugged)
https://www.youtube.com/watch?v=fregObNcHC8
The drummer Dave Grohl, later formed the Foo Fighters.
The drummer of the Foo Fighters, Taylor Hawkins was another jab related death.
He died in March 2022, while on tour in South America. "Emergency responders received a report Friday evening about a patient with chest pain at a hotel north of the city, according to a statement from Bogotá's secretary of health. An ambulance was sent to the scene. A private health provider had already been providing treatment, but efforts to resuscitate Hawkins were unsuccessful, the statement said."
I have included an interview with Kurt Cobain who clearly shows here as an intelligent, articulate, nice guy. Also the integrity about the music. All I knew has been the general media stuff about him and the image I had was some kind of off the rails, crazy, idiot nutjob. This is so wrong, yet this is the stuff the media does! Or it may not be wrong because he did do some stupid stull. However, this is a nice interview.
One of Kurt Cobain's Final Interviews - Incl. Extremely Rare Footage
https://www.youtube.com/watch?v=3CTsGievjMU
Unfortunately they did not always have this presentation but if they had they would be more legendary than they are. There was nothing particularly steller about many performances and they did also do some horrible stuff that was probably part of their deal with the 'music industry' or it was just a wrong choice or they had not at that time, 'found their feet'. Also a few photos with the Lucifer Wings, but its clear (I hope!) this stuff is part of what was required. Their best work and best presentation is definitely for the - music, acoustic guitars, laid back, not punk/grunge stuff, and the image - in the Unplugged show links. Also this show is his best look.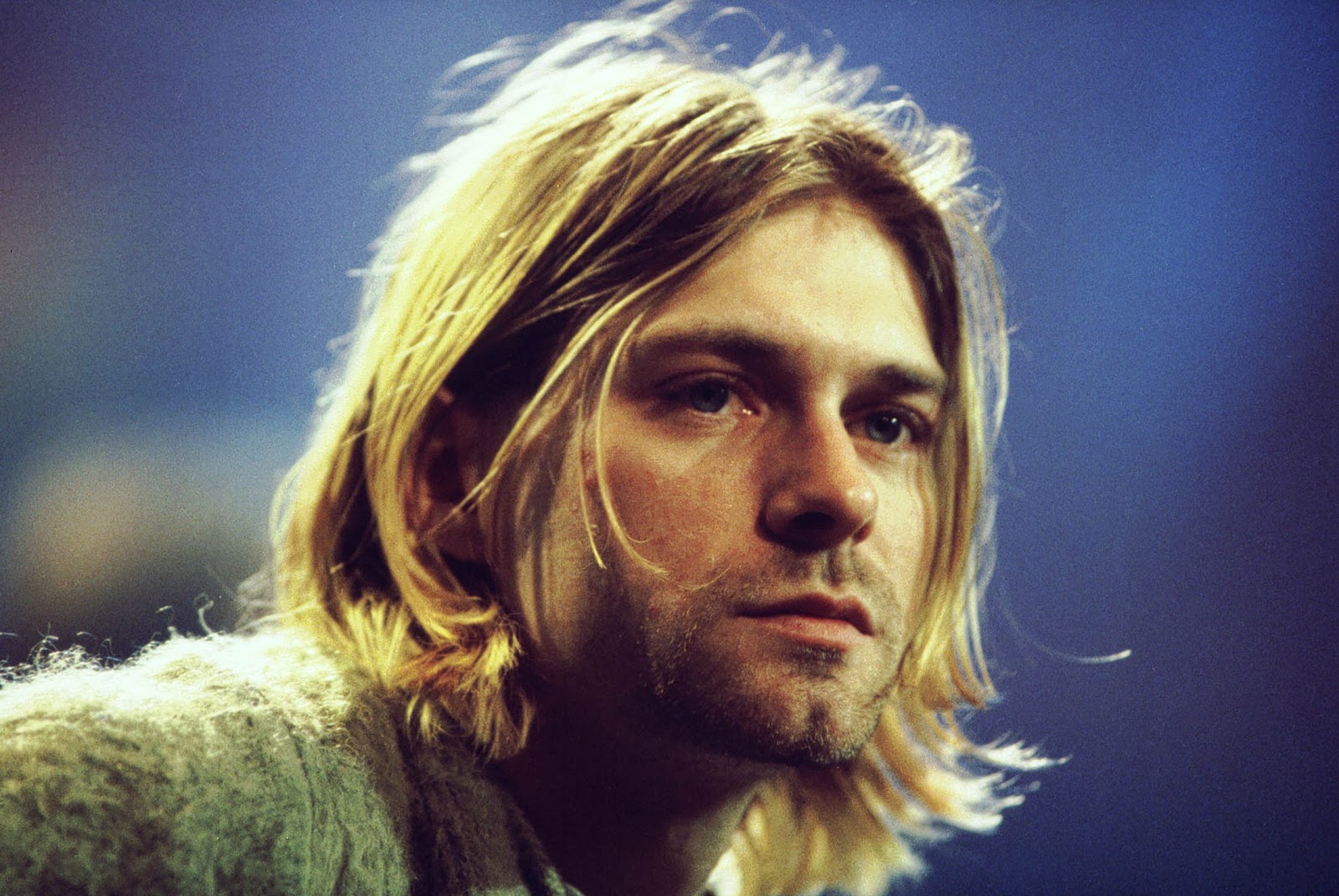 Definitely some of their earlier stage stuff was very punk, and completely what the 'devil deal' required, which detracts from the quality of their work and their intention to create good music. The music industry requirements are probably responsible for the screwed up minds and suicides. Just look how many have committed suicide, or have overdosed, then end of that band.
I had not listened to Soundgarden before, so still have to go through more tracks. They are good!
Soundgarden -
Outshined (Alternate Music Video)
Fell On Black Days
https://www.youtube.com/watch?v=ySzrJ4GRF7s
Live to Rise (From Marvel's THE AVENGERS) - Official Video
Linkin Park - Crawling (Live with Chris Cornell)
https://www.youtube.com/watch?v=sAOLJVsk9mA Chris Cornell also committed suicide in 2017, in May. Best known as the lead vocalist, rhythm guitarist, and primary lyricist and songwriter for the rock bands Soundgarden and Audioslave.
This is an interesting doco on Grunge Rock "Before Nevermind : How Grunge Became Grunge"
(Nevermind is Nirvana's first album,) This doco is interesting as it covers music that includes te 80's and even The Yardbirds (early Jimmy Page and a hst of great names) but for anyone who thinks 30+ years ago was old, youu really should see this.
https://www.youtube.com/watch?v=WuTY805MzJc
We have undertaken a marathon of listening to rock music since August 2022, and also a similar project in 2019. Athough there is plenty still to go through, we started with the biggest names which fit the criteria for music uncontaminated by the Mind Control of those behind the 'music industry'.
Our conclusions are that Pink Floyd remain in a class of their own beyond all else simply because it is something else. Their music, some specific tracks, does bring in those missing Higher frequencies.
As most in music will say, the undisputed three greatest bands of all time are The Beatles, Pink Floyd, and Led Zeppelin.
We found that the image of Led Zeppelin was media b/s, and became a fan in December 2022. Yes, of course I had some of their work and my favourite was Kashmir but had never really listened to the actual rock and never watched them. Now I understand their formula and staging. They did infuse some of the 'occult' stuff into their work, but their music is good. Jimmy Page is known to have had a fascination with the 'occult' and probably has continued to this day without fully knowing what it was. He knew of course because he bought Aleister Crowley's house in Scotland and in 2020 there were issues about using it for a 'school for satanism'. Like Jimmy, I also always thought 'the occult' sounded fascinating and was just about 'hidden knowledge' etc. It isn't. It is absolutely 100% the Luciferian Path. I am sorry for Jimmy Page, but he is still a great guitarist and had great stage presence.
For us, Led Zeppelin is the top tier of great rock with music integrity.
There are also individual artists who rank high but we have not gone through all their music yet. And the Beatles just stand alone for being the Beatles!
MORE MUSIC.