Future Timelines, Sound Frequencies and Missing SOUND Frequencies. Future Earth, Future Consciousness, Lost Chord.
Begin the Journey Here -
..........................................to the Endless River and Eternal Stream
......................................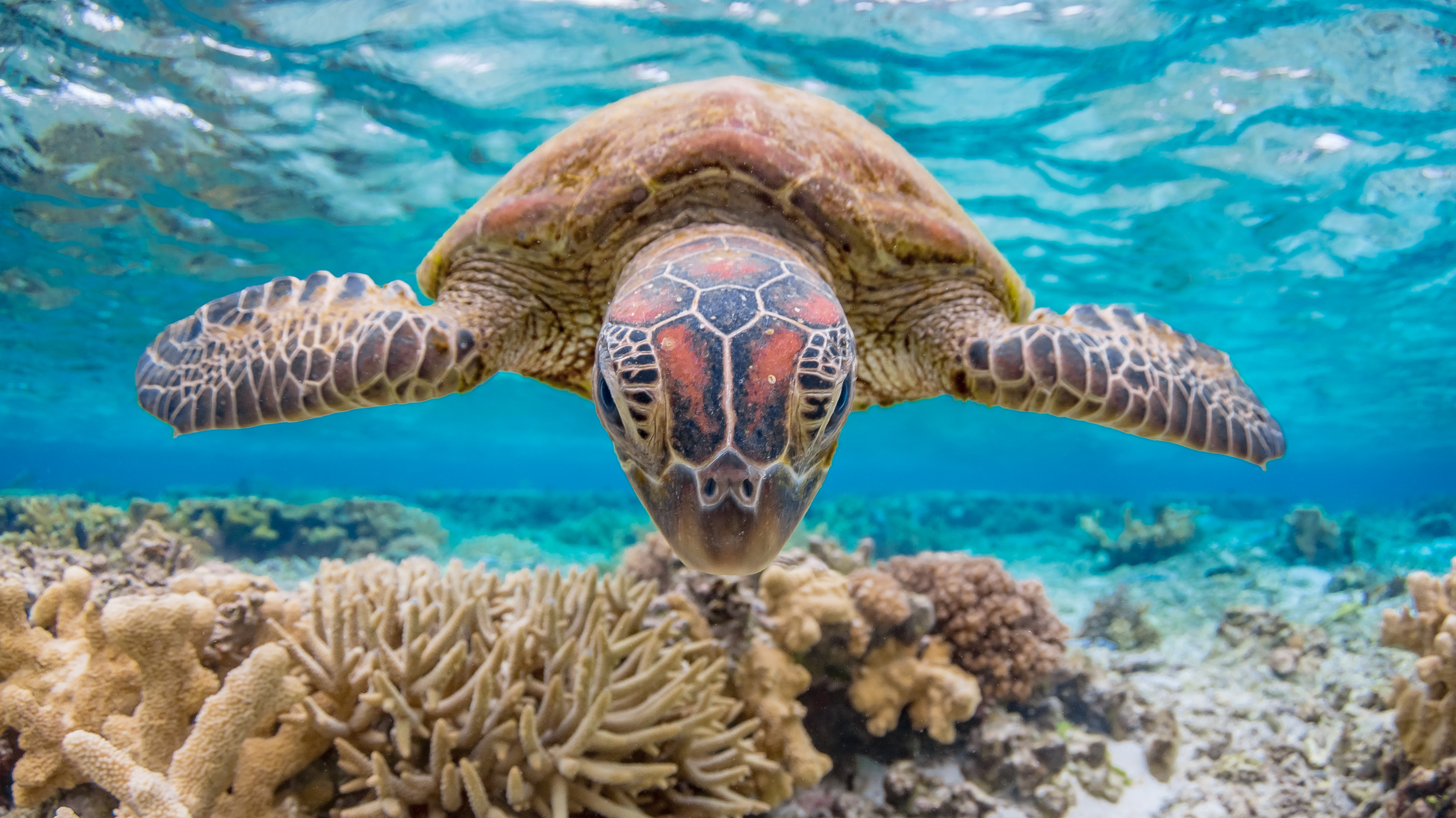 ..................Pink Floyd - Surfacing (2014)
3 mins. https://www.youtube.com/watch?v=Zp0-zh8vgzw
'Surfacing' presents you with a choice similar to that of the 'Dividing of the Ways'.
'Surfacing' speaks to the soul, the heart, the Higher Self, and the innocence of a lost and actually future world. The world we have today is none of these. The world depicted in Surfacing would be claimed as a 'heritage' park you pay to enter. The world of today, by deliberate design, is superficial, and empty, to be filled only by the comforts and practicalities of the body, emotions and mind. It tells you there is no need for depth of meaning in anything that makes up your life, and that you do not need or have feelings..........
The world has not progressed and 'moved forward' into the future. It has been diverted onto a different pathway.
This has primarily been done through what has to be called 'Mind Control' through music videos and films representing abnormal behaviour being presented a 'normal'. Normalising abnormal behaviour. The current generation, through no fault of their own, have been shown this abormality as 'the world and their 'reality'. But make no misake, it was also very similar 30 years ago and before, so possibly being eased on to this different path began to take off in the 1960's. Frequencies used in music have been used for brain entrainment and more, so basicaly this introduces why THIS music here is chosen, because it bypasses all of this.
SOUND frequencies in music have been blocked and reduced particularly during the last 20-25 years. Pop music has been about brain entrainment and behavioural programming. The higher frequencies being looked for in music to WAKE UP from the DREAM-Trance that leads to the Dead - were mostly brought into the planet before that time. Before the late 1990's.
It means you had future timeline people here doing that - they were ahead of the timeline they came into.
The music is chosen for several important reasons. Pink Floyd are 'spiritual frequencies'. Enigma also has pretty tracks, ethereal music and are special, the one music issue encountered has been the theme of one of the albums, and we do not like all their video clips. The composers and musicians are not spookey! Often there is work from artists which is so good, or meaningful, or has a message, that it should not be forgotten, nor should the message be forgotten. We aim to include these as appropriate for this reason.
Pink Floyd :
February 2023 saw resurrected issues in the Gilmour and Waters argument, and Waters has just re-recorded Dark Side of the Moon which may be released in May 2023.
Waters is definitely more politically aware than Gilmour, and seems vaguely aware of what is happening in the Ukraine. Most people are still very unaware of the actual Russia - Ukraine situation. That war is a proxy war for the 'good side' against those who have had complete criminal control over the world. In short it was 'their' centre for money laundering, bio-weapons labs, child trafficking etc and some of the illicit deals uncovered on Hunter Biden's laptop.
Gilmour has no idea and sadly has probably been jabbed. Waters is unquestionably a character and was great in Pink Floyd. However, Pink Floyd have been mega great continuing after Waters left, and Waters shows do not match up to Pink Floyd.
There are a number of credible commentators on the music world with shows on youtube and just about all are very fair in their comments but feel Waters should stop his attacks on Gilmour the other band members and Pink Floyd. This work does not in any way support what Waters has done in attacking Pink Floyd. It would be great if Waters could shut up.
Documentary.
Why Roger Waters Left Pink Floyd
https://www.youtube.com/watch?v=tqjfjyH0h3U
***Just went to buy new speakers, hoping for a better bass for 'One of These Days'
and the young sales guy is a Pink Floyd fan. We used that track to test the speakers.
He told me he is going to see ex band member Waters who is in this country on his world tour (so its not Pink Floyd but people think it is and that is not good)
David Gilmour and his gift as an amazing guitarist is what made Pink Floyd legendary.
Now, people go to see this show and think they have seen Pink Floyd.
Sheep - Roger Waters Live in México City 2022 (One day ago).
* Notice the audience compared to a Pink Floyd audience.
Roger Waters - Money (Live) October 6th 2022
Pink Floyd "MONEY " PULSE Remastered 2019
Can you tell the difference?
(Roger was the (brilliant) lyricist and played bass.
Knowing how Pink Floyd present themselves on stage and their image, and how the audiences behave, the Waters stage shows are very different - but many people think they have seen Pink Floyd.)
The briliance and vision of Pink Floyd involved ALL the band members. Their vision and mission was to create something entirely original, of the highest standard, timeless, and creating pieces which endure as classics. The band needed to evolve to a different level which made them legendary, after Roger, who wanted everything to be political, left.
And, back to the 'Roger Waters is not Pink Floyd and should not be mistaken as being Pink Floyd' topic
The sound of Pink Floyd IS David Gilmour's voice and guitar playing.
Water's concert tour is very aggressive, and all about special effects, fighting pigs, very angry politics, and swearing. Very negative, very ordinary rock band look (like a million others) - and what does this do to the Pink Floyd reputation? Studio footage even back to the days of 'Dark Side of the Moon' does show that there were 'issues' and personaliy conflcts with 'Herr Waters' who made the relationship a dictatorship. *Interesting note - when young, Roger Waters spoke with a really posh plum in the mouth English accent.
Comments :
"This song belongs to Pink Floyd.. not Roger Waters...truly his voice was out of tune and pathetic.......David Gilmour does it the Pink Floyd way!!!!"
(13 days ago.) "..... Please Roger... Just stop."
This is Pink Floyd/David Gilmour doing 'Run Like Hell' - a Pink Floyd song.
Pink Floyd.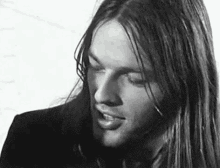 .....The music/sound is special. You can see from the audiences that they behave differently from other music concerts.. They sit there as if mesmerised, then erupt into standing ovations at the end. When a show ends there can be absolute silence from maybe 100,000 people who do not want to break the spell of what has just been a 'spiritual experience'.
You can see it in the 'One of These Days' video, and also the main recommended track which is 'Echoes. Live in Gdansk'. Many people are unable to concentrate so cannot focus on the music. Practising to do this is also helpful. Those who cannot focus are also those who accept and do what they are told, and do not think and evaluate for themselves. Think of the music you listen to as part of your brain development - complex development, or simple. Can hear, interpret and understand complexity, or can't. Some beats are specifically to entrain the brain into a 'receptive to suggestion' mode. *The mind may be crazy, but the brain is an amazing creation.
The work of Pink Floyd is extraordinarily good.
Guitarist David Gilmour and keyboard player Rick Wright - deeply moves the soul. The amazingly good drummer Nick Mason (listen to Astronomy Domine). The lyrics of Roger Waters which provided the themes for their earlier albums, which are always composed as connected pieces, like a classical composition. Their work is Timeless. Waters left the band after artistic differences made it impossible to continue together. That has to be respected, but the split was acrimonious. You can see the direction that Gilmour and Wright wished to go - which became more cosmic and something almost spiritual. Waters wanted to continue with a more aggressive, angst ridden commentary on his experiences of life which produced the brilliance of 'Another Brick in the Wall'. But how much further could that anger and bitterness about his early life go?
The words to 'Lost for Words' - Later Years.Pink Floyd, may be telling : "So I opened the door to my enemies, and asked if we could wipe the slate clean. And they told me to just 'go f..k yourself'. you know you just can't win." I know very well how it feels when you want peace but others will not let go of their bitterness. The film of Brick in the Wall Part 2 is added - which is about Water's anger with the school experience, yet the irony with the 'artistic differences' included the tyrannical, bullying behaviour of Herr Waters - who may have become more like those teachers he hated so much. The aggression is still the vision expressed in his 2022 tour which included Mexico City.
However, Roger Waters was always a character and it is a great shame it split the band. On the other hand, maybe Pink Floyd was meant to change.
Pink Floyd moved on. They evolved into a new legendary status, and produced almost all the work we have featured here.
Apart from knowing their extremely famous classics, as well as 'Astronomy Domine', and 'Careful with that Axe Eugene' - but not a total embarrassment as I had the CDs, or tapes, Ummagumma, More, Dark Side of the Moon, and Pink Floyd The Wall - I did not come upon most of this music until as late as August 2022! I knew of 'Sorrow' and David Gilmour's solos from around 2018 early 2019. Once I discovered it, I had to keep listening and learning more about everything about them. We have truly been blessed on this planet to ever have access to music like this.
There are no lists of 'rankings' and doing that is a way of thinking that misses the point. Appreciation of guitar/creative work is subjective Judging an artist's work is not decided by a democracy. Why? Because not all people appreciate whatever is being appreciated, at the same level of awareness. It may be far less who see the 'higher value' while large masses may see 'the obvious'. These are works as produced during different stages of an entire lifetime. People change, music changes. Music is music and sometimes it may be part of a 'theme concept', other times, it is music for the sake of music.
There is a comment to be made on today's satanic run music industry - all artists (using the word loosely) in today's world have to sign up to that - they have to agree to include material that is to 'guide' behaviour to the acceptance of the abnormal. To normalize the abnormal. This is covered in several documentaries. It is why you have Ed Sheeran who produces work like 'Perfect' yet has to throw in some other stuff that in the words in some of his songs he calls 'rubbish'. Most so called 'artists' have their music sold by their looks, by outlandish costumes and stupid dance routines. (As with the not as talented as made out to be, Beyonce.) These people have become 'stars' because they have done certain things that the satanic cult (which controls the industry) wants them to do. This is why they become successful. Katy Perry (who is talented) has openly said how she 'made a deal with the devil, signed it in blood' etc, as also said by Bob Dylan (a musician from the 60s). These progressive rock works are added with the intention to be viewed from a wider perspective of inspiration and artistic integrity which is rarely included in what is produced in today's world (much as I really like a lot of the music, and of course there is some very good stuff.)

Echoes - David Gilmour Live in Gdansk.
"Pink Floyd, one of the most Third Eye openers !!!"
"Echoes"
Overhead the albatross hangs motionless upon the air
And deep beneath the rolling waves in labyrinths of coral caves
The echo of a distant tide
Comes willowing across the sand
And everything is green and submarine
And no one showed us to the land
And no one knows the where's or why's
But something stirs and something tries
And starts to climb towards the light
Strangers passing in the street
By chance two separate glances meet
And I am you and what I see is me And do I take you by the hand
And lead you through the land
And help me understand the best I can
And no one calls us to move on
And no one forces down our eyes
And no one speaks And no one tries
And no one flies around the sun
Cloudless every day you fall
Upon my waking eyes Inviting and inciting me to rise
And through the window in the wall
Comes streaming in on sunlight wings
A million bright ambassadors of morning
And no one sings me lullabies
And no one makes me close my eyes
So I tore the windows wide
And call to you across the sky.
.............
As for not making it onto the right side of the 'Dividing of the Ways' -
..........................'Run Like Hell' !
< David Gilmour (2016 show) - Run Like Hell (Live At Pompeii)
High Hopes
https://www.youtube.com/watch?v=pDKPz6KD8fs
Pigs (Three Different Ones) (2018 Remix)
https://www.youtube.com/watch?v=GzfAoUrElRk
Pink Floyd - One Slip - A Momentary Lapse Of Reason
https://www.youtube.com/watch?v=Ykz6w2ldoFw
This is a post Waters album and is good. It does not follow the theme concept of earlier albums, but that does not seem to be important, it is just different, and they were without the person who had provided the 'themes' anyway.
Pink Floyd "MONEY" PULSE
Remastered 2019
Cymbaline - Pink Floyd (early work).
https://www.youtube.com/watch?v=ietkuUZwjpU
Barn Jam 3rd track 5:23 .. Added Dec. 13th.
*Needs good headphones or really good speakers to get the most out of this. Great to move to.
The SOUND is about SPECIFIC music, and not about its style or TIME.
Being 'new' does not mean anything has become 'better' or 'moved forward'. The construct of TIME limits and restricts your reality. The peak of dancing may have been with Nureyev or Baryshnikov, not because someone was born in 2000. At times there are absolute Masters who bring something unique - and that is what you learn or move forward from.

The styles are transcendent as well as rock.
Pink Floyd - Things Left Unsaid
12 mins. https://www.youtube.com/watch?v=0knKQEjRifA (The Endless River) added Dec. 12th.
"Sometimes I feel like the Floyd could've changed the entire world. It changed mine. Their music transcends time and the words have the ability to heal.. Where did we go wrong..we could have had peace. Love. Compassion. I'm changing my life. I'm going to stop beating myself to death with unhappiness and start walking in the Light. Who's with me?" 3 years ago.
Uploaded to the internet 3 days ago.
NEW MUSIC More from : The Endless River album
'Calling' - https://www.youtube.com/watch?v=Usy7gBn6gO8
Barn Jams are a series of instrumental pieces written by David Gilmour. Uploaded 2 months ago.
David Gilmour - The Barn Jam 2 | FULL SESSION SERIES | REMASTERED |
18 mins. https://www.youtube.com/watch?v=IBC_raiVZhA -
3rd track 5:23 Barn Jam B22 16:23 So, what about the band?
Watch to the end and see the words. Enjoy your island.
From Obi Wan Kenobi.
There are people who look at reality just like it is and wonder to themselves "why?"
There are others who imagine it like it never was and ask themselves "why not?"
Hay quienes observan la realidad tal cual es y se preguntan "por qué?"
Hay quienes, en cambio, se la imaginan como jamás fue y se preguntan "por qué no?"
David Gilmour - Colours of Infinity Medley
16 mins. 38 seconds https://www.youtube.com/watch?v=bC_7rMdA7gs
Pink Floyd - It's what we do (2014)
https://www.youtube.com/watch?v=q3ONORCR68U (Endless River).
David Gilmour - And Then...
(Official Audio)
https://www.youtube.com/watch?v=ZZlXn-DaCwY&list=OLAK5uy_lsIpqcUJCkku0Vou19a-hszRzre3aXChM&index=10
...............................................................................................................................................................................................
FULL ALBUMS.
Dark Side of the Moon
- Full album.
https://www.youtube.com/watch?v=hsr4PmeEocE" In 2012, it was selected for preservation in the United States National Recording Registry by the Library of Congress for being deemed "culturally, historically, or aesthetically significant".
Pink Floyd - The Division Bell
- Full Album
https://www.youtube.com/watch?v=Nc7bHU6ylvM
The Endless River.
- Full album.
Pink Floyd produced albums that were complete themes as classical composers do. There was material that was not included on the albums. They are still good pieces and were released on the album 'The Endless River'. https://www.youtube.com/watch?v=IZUG653xJ7Q
The SOUL (Higher Self) is LOVE.
'The Prophet' by mystical poet, Kahlil Gibran
"Speak to us of Love.
And he raised his head and looked upon the people, and there fell a stillness upon them. And with a great voice he said:
When love beckons to you, follow him,
Though his ways are hard and steep.
And when his wings enfold you yield to him,
Though the sword hidden among his pinions may wound you.
And when he speaks to you believe in him,
Though his voice may shatter your dreams as the north wind lays waste the garden.
For even as love crowns you so shall he crucify you. Even as he is for your growth so is he for your pruning.
Even as he ascends to your height and caresses your tenderest branches that quiver in the sun,
So shall he descend to your roots and shake them in their clinging to the earth...............

All these things shall love do unto you that you may know the secrets of your heart, and in that knowledge become a fragment of Life's heart.
But if in your heart you would seek only love's peace and love's pleasure,
Then it is better for you that you cover your nakedness and pass out of love's threshing-floor,
Into the seasonless world where you shall laugh, but not all of your laughter, and weep, but not all of your tears."
We have fallen in love with the gorgeous David Gilmour - but several decades too late, because this is when he was young!
David Gilmour
I only discovered how David Gilmour looked in 2022!

I wondered why I had never heard about this, yet always they mention Jim Morrison who was the lead singer of The Doors mostly known for 'Riders of the Storm' and maybe one other track.
David Gilmour could probably be the most good looking man ever to walk the Earth! Certainly a truly beautiful soul with an amazing gift. The world is so lucky that he is still on this planet with us.
"He is the most beautiful & handsome guy on this planet, now & then!"
His looks are Timeless - super cool good for today too.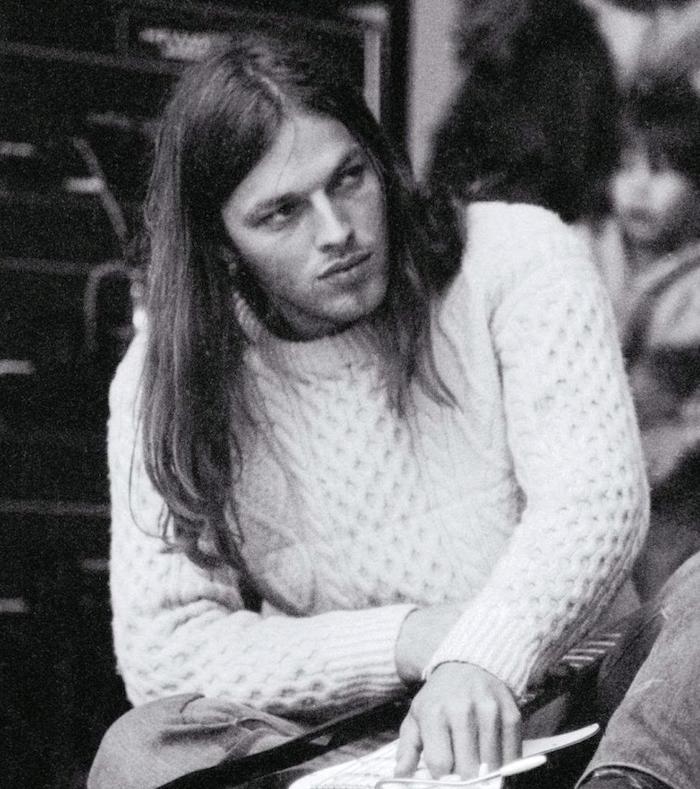 The gorgeous - David Gilmour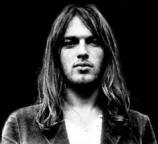 David Gilmour.
...........