Future Timelines, Sound Frequencies and Missing SOUND Frequencies. Future Earth, Future Consciousness, Lost Chord.
Just a reminder that full on programmes for 'altering consciousness', 'behavioural programming' and 'mind control', have been in force for quite a number of decades by people with a very negative agenda which is part of their 'religion' (Luciferianism). Much of this has been through the Music Industry. Although all of this has not yet been made public knowledge, it will become public knowledge fairly soon. The majority of the human race possess a brain that can easily be programmed, that does take in information including subconsciously presented, and then adapts that information into its reference for 'reality' - which is not actual reality at all. People say 'it depends what you believe', but it isn't that. It depends what your source for news is. What makes the difference is when you begin to think for yourself. Why just accept what you are told?
Mostly Funk, Groove, Soul, R & B, Jazz.
This work gives support for 'Silk Sonic' because this duo is bringing back real music and real artistic expression which is so important to do now the world is being restored to a 'healed' status, and is very much what these 'sound pages' have been saying too.
Bruno Mars & Anderson .Paak as Silk Sonic
Album : 'An Evening with Silk Sonic'.
This is a very good album, an experience. It is an exciting step forward for music. Not keen on all the lyrics, but it is very nice to just sit back and 'groove' to.
Really getting to like Silk Sonic.
Silk Sonic - 777
https://www.youtube.com/watch?v=-nt_u4vo-DI - great stuff!
This next track 'Put On A Smile' is gorgeous.
"I'm professional bass player with 30 years of experience. I'm so proud of Bruno and Anderson. Silk Sonic is not a collaboration. This is a group of young musical geniuses that know their craft, they are doing what they always wanted, in my opinion this is the best group since Earth Wing and Fire. Thank you., real music with heart and passion. Outstanding." 1 year ago.
"As a pianist of almost 2 years and someone who hasn't reached their 20s yet, I agree." 8 months ago.
Put On A Smile
https://www.youtube.com/watch?v=5twpnDFJpxo&list=RD5twpnDFJpxo&start_radio=1 Love this track. Mentioned in the first interview.
"Oh, lookie here, fellas. Take it from your Uncle Bootsy.
Ain't no shame beggin' in the rain. Tell her how you really feel." (An emotional track in the style being restored with this album).
"I desperately hope that this band will start a comeback for popular bands. People playing instruments, singing live on stage, y'know... the good stuff." 10 months ago.
Bruno Mars & Anderson .Paak: 'An Evening With Silk Sonic' Interview | Apple Music
https://www.youtube.com/watch?v=ARkilRbdkR8 This interview is in line with bringing a better level of music back. Interesting, and discusses the true artistic process of how a real artist feels to 'get it right', whatever that mystical status may be. (You don't know until you find it). Bringing back real music and real artistic expression is very much what these 'sound pages' have been saying too. Fun interview.
Short, funny interview where everyone seems to have the giggles but introducing 'Smokin' Out the Window' which adds an extra spin on what is already funny.
https://www.youtube.com/watch?v=tHudbB4FmAw
'Smokin' Out the Window'
https://www.youtube.com/watch?v=GG7fLOmlhYg
'An Evening with Silk Sonic' available now: https://SilkSonic.lnk.to/AEWSSID
'Silk Sonic' now introduces this page which is mostly Funk, Groove, Soul, R & B, Jazz, and Big Band sound.
"They're bringing back how important it is to be an actual musician. How can you not love that?" 1 year ago.
Funky Soul Groove
Silk Sonic "Love's Train"
Billboard Music Awards 2022 Performance. 'Silk Sonic' is very much like the 70's style https://www.youtube.com/watch?v=BNro3uBlqVg
and very professional. 'Silk Sonic' released their debut single in 2021. It was formed by Bruno Mars and Anderson Paak. Bruno Mars moves really well. Even so, there are no plans to add 'Uptown Funk'!
"Silk Sonic is too damn good for this generation.
Bruno and Anderson are a head and shoulders above the rest, both as Silk Sonic and as individual artists. Some people have no idea how lucky they are to get to witness these cats with their own eyes." 9 months ago.
Dancing Machine - The Jackson 5
https://www.youtube.com/watch?v=KeTVjf85gzs
Silk Sonic - Fly As Me (Soul Train Awards 2021)
https://www.youtube.com/watch?v=IQQ-87RSCRM
"Thank God for these FLY fellaz because they are, literally, saving genres of music that have been ruined by other so-called artists who have nowhere near the talent that Silk Sonic possesses."
8 months ago.
"This is what true artistic freedom is, they are doing this because they want to, they are having fun. This is not driven by sales or awards just pure talent and artists expressing themselves." 1 year ago.
Energetic, Funky, Soul, Jazz, circa 1975 (I think this was the release date of this). Good to get the bass on these tracks.
Earth, Wind & Fire - September (Live)
https://www.youtube.com/watch?v=Rm_9mxZV10U This is a show in 1990 with a song from the 70's.
Earth, Wind & Fire - Boogie Wonderland / (Intouchables) with dancing.
Earth, Wind & Fire - Africano/Power
https://www.youtube.com/watch?v=h2hMf7bVQ54
Earth Wind & Fire: Our music has been "a spiritual journey"
https://www.youtube.com/watch?v=vlDdGmmIh8Q 6 mins. https://www.earthwindandfire.com/
You can notice that the lyrics in these earlier decades were generally more positive than most of the lyrics today with the created generic 'stars' out front, with mostly pre-recorded sounds, particularly the beat, with lyrics (and videos) normalizing the abnormal - such as Sam Smith dressing as satan for the Grammys - which is the contract most of the music and film industry do 'sign with the devil' to be successful, and they have to provide a certain amount of content in their work which supports Luciferianism. The 'music industry machine' makes the people you never see very rich. Real musician/artists still do good work, like Ed Sheeran. We like much of the pop music today, but support real musicians, songwriters and true artists, or it could all be lost (no demand). In fact, that was the intention for changing the world to everything being online following the b/s that was 'covid'.
Earth, Wind & Fire - Fantasy (Official Video)
https://www.youtube.com/watch?v=L0CVoFsUhC4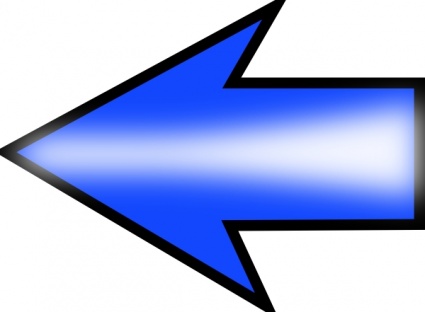 This is really good. Great movement. Just really great.
The singer is Philip Bailey.
An amazing voice, excellent movement, strong, decisive, very professional, real talent and excellent musicians. "Recognize it is your life. Not in review". "Maurice White was a musical genius. His lyrics, melodies, beats are so funky, soulful, spiritual, uplifting, he was amazing yet humble. Earth, Wind and Fire are an amazing band..." 3 weeks ago.
"I don't care how old you are... what color you are... this is one hell of an awesome piece of music!!" 10 months ago.
"Is it just me or is this one of the most talented bands of all time". 8 months ago.
"I bet beings from other star systems would be proud of humans and their artistic expressions when watching EWF" 1 year ago.
And here is Harry Styles!
British pop star creation of Simon Cowell (owner/ creator of the X-Factor, and 'Got Talent' franchises) who also created Harry Styles' earlier incarnation in One Direction. Harry Styles (29) won the Best Album award at the 2023 Grammys but this video is the BRIT Awards because the Grammy performance was full of 'matrix glitches' and the entire Grammys show was a mess (as described in reviews) . An entire array of lacklustre 'stars' being given awards for the best that seems to be available now - or more correctly, awards to those who 'sold out' for fame and fortune and no-one else gets a look in for recognition no matter how talented they may be. So this is where the faked music industry is now, and here is Harry Styles singing his song. https://www.youtube.com/watch?v=IgDCPDpgiSo Nice catchy little tune, vocals nothing special, movement nothing special, even a bit mechanical 'turn here' 'do this here', best song from the Grammy winning album.
The Grammy's also presented a very accurate 'satanic circle' round Sam Smith as satan.
Clearly normalizing something very abnormal. And how successful has the 'mind control' programme of recent decades been for making people receptive to things like this? Almost everyone thought this was 'okay' and nothing to overreact to. That response is successful ;mind control'.
One thing I have noticed in watching youtubes of 'people reacting to songs' is that the 'current generation' seem to (give the appearance that they) believe they and their opinions are the centre of the universe. That the world around them and the artists who perform because it is their love and passion to perform, are all there to please those who may have little appreciation of music anyway! Just as Ricky Gervais points out in an interview, anyone's opinion has as much value as anothers, but people now are confusing opinions with actual FACTS as if FACTS can be dismissed like someone's opinion. They are not the same thing. As far as music goes, if someone does not care for certain music, that is simply an OPINION. It is subjective. That opinion is an opinion, not an actual reality. Most of this attitude is the result of what has been 'normalizing the abnormal'.
However, music is now a 'satanic run business' and not every 'artist' is up there in the limelight because they are actual 'artists' or necessarily have any talent. They are there because they want to be famous, idolized and become super rich.