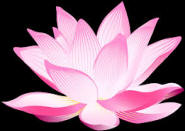 Apothecary and Clinic
For participants of the Angkor Health Refresher or the Retreat :

As available, black salve/paste is in stock for Retreat participants. The topic on the usage of this and its effects on cancers is covered in the Retreat for information purposes. : If you have a health issue that 'black salve' relates to, it is possible to do this while in Cambodia (*we share our own experiences and there is no charge if you wish to do this while you are here). Product price around
$
25.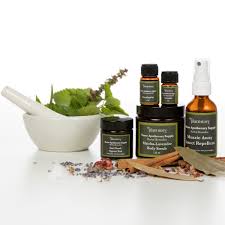 As available for weight loss

for retreat participants. "An absolute cure for obesity was discovered by a British doctor around 50 years ago, called the greatest medical discovery related to obesity and weight loss of all time" that removes abnormal storage of fat and reshapes the body. More details will be added. Sources guarantee 6 to 8 kilos loss of abnormally stored fat deposits in hard to reach body areas like the thighs, hips, abdomen, within 3 weeks. We are currently experimenting with this.

For participants of the Angkor Health Refresher or the Retreat :

It is possible to do this while in Cambodia, no charge, and we provide the specific diet.

Product prices to be advised, but around

$55.

A secret of European spas and the world's and showbiz elite, it has been an exclusive treatment consisting of supervised daily injections and a specific diet in order to reset the body to maintain your new weight. The British doctor noticed how pregnant Indian workers on a tea plantation did not put on abnormal weight and did not have abnormally stored fat deposits - that is, hard to release fat storage under the arms, on the abdomen, hips, and thighs. A well known princess several decades ago and noted as overweight and with all the problems of abnormally stored fat, spent time at an expensive spa then reappeared in public with a svelte, slim figure and the hard to remove fat deposits gone. It wasn't lipo either!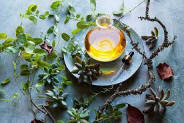 We also have a French range of natural beauty and personal care. Pure plant essential oils French created and made locally. More details of more specifically chosen remedies/products will be added later.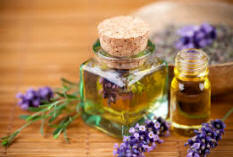 PLANT BASED HEALING

Essential Oils - the living energy of natural, aromatic oils found in flowers, trees, roots, and seeds. Essential oils are extracted from aromatic plant sources and used in skincare, personal, and health products available in the Apothecary.

Talking Therapy is available for those going through emotional and inner issues, and means this is somewhere you can discuss things that are worrying you, in complete confidence and professionally trained privacy. If you are here in Cambodia to attend the Angkor Health Refresher or 'Retreat' then an appointment is $20 USD.

Spiritual Support in Times of Grief, Trauma, Distress.

There are times

following a traumatic experience or grief, or

about important issues of physical or emotional health, when you just wish you could take this to a loving Source, a prayer connection for support. We do have time to listen to your need, you can explain by email how you feel and be reassured that what you are concerned about is understood, cared about, and that we will take this matter to a Higher Source on your behalf. We may not be able to reply to emails, but we are listening. If this reflects a need you may have at a specific time of stress, please do email us.

The contact form does work, but feel free to also use the email address.

"Mystical Pointers to the Highest Supreme God Source."

The

Retreat refers to the long weekend seminar, of your visit to Cambodia.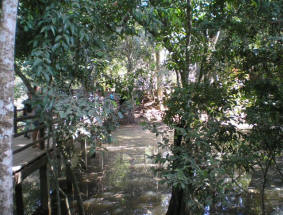 It is possible that immense changes can happen for healing once one begins to correct a basic error. The error refers to the existence of the 2 paths, one being 'eternal life' the other being the path of constant rebirth into this reality, but also the path of 'life and death'. This suggests that there are negative health issues associated with this second path which 'entered the Garden'. Poisons present themselves to be removed from the body, corrections are gently made known - not by us, but by correcting what was missed before.

The Retreat is planned around a long weekend of talks/lectures beginning on Friday evening, and continues on Saturday and Sunday morning and afternoon. We also want you to have fun and enjoy your trip, and to create the holiday you choose to have around attending the Retreat Lectures. Our location is 3.5 kms from Angkor Wat, and we are along the riverside; 1 km from the palace and Raffles Hotel, and 5 minutes into the lively town. A Free Tour Consultant service can arrange and create your own entertainment menu for you - Tour of Angkor Wat, Elephant Rides, Duty Free shopping, Traditional Dance dinner and theatre, jewellery making or cooking classes, visiting markets, cafes, and vegetarian/vegan cafes or even fine French dining, cycling tours and so on.

Also good for Device Detox. The Retreat is $200 USD.

The contact form does not always work, please also use the email address.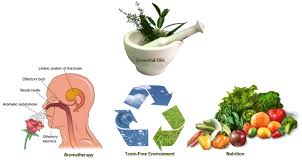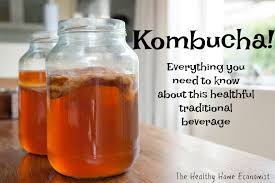 Beginners Aromatherapy Plant Oils 1 Beginners Kombucha 1

Talking Therapy

We understand how it feels when it seems there is no one you can talk to.

We have also had

personal experience of the very prevalent lack of deeper understanding of human feelings. The consciousness and entire reality of this world, is very negative. Like really important issues being dismissed as nothing. Or how wrong, and how thoughtless, it is to embarrass others when they may have innocently misunderstood a situation, or have real stress to deal with and maybe are showing that stress. Why is this not understood? This world consciousness is choosing to judge rather than empathize and care.

So this work absolutely acknowledges and respects anyone and everyone who has experienced 'wrong' done to them and not been able to find justice, or has not been listened to, had their life placed in danger by the carelessness of others, been on the receiving end of bullying or slander, or any number of other wrongs during their lives but for which there will never be the chance to 'make it right'. You are in a world plagued with bad, ignorant doctors who have no understanding of empathy, or perhaps are so overworked cramming in their 10 minute appointments that they have lost the understanding of what their role really should be - its not about cramming in appointments. Also amateur healers who think they are something they believe in, but belief is not really the skill they need. We think there are many people whose needs have been dismissed, ignored, or not even remotely understood in perspective - a perspective which may mean stress and trauma played a big factor, but for which there is no time to factor that in, in a 10 minute appointment.

That your story may never receive 'justice' is probably what blocks real healing for so many and the first ones to help with this should be those closest to you. But in this world the priority is more about where you are going to put your elderly parents or unhappy family member so they will not be a burden on your life. The 'wrong' also lies in not being able to make known/prove something wrong was done and in not having it acknowledged. Do you know that simply listening and accepting/acknowledging may be all that is needed to ease someone's distress? The world is so full of its own importance and warped thinking, that the feeling needs of many people goes unheard and unacknowledged. This world is in a bad place, and making an expected change to something positive seems an ever increasingly bigger leap to achieve - getting further away, not nearer.

The lack on this level is very much part of the wrong direction this world is heading (until pole reversal we think). But there is a bigger story which may fill in the missing pieces of the puzzle. What is acceptable, is that there is a way to 'make it right' but only within the bigger picture and within a greater consciousness which fully understands and cares.

If these are issues which you connect with and you would like to discuss further please contact us.

The contact form does not always work, please also use the email address.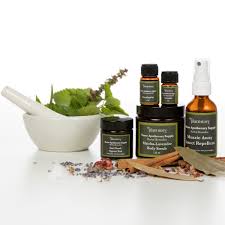 Apothecary and Clinic

RETREATS and LECTURES CAMBODIA.
Please contact us.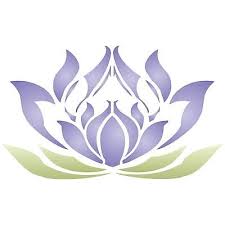 Academie Retreats >>

 Return to Front Page

Plant Food

Fasting, Vegetarian Diet Natural Health   :   Plant Energy  :   Star Gate  and the Norse Legends of the  Eitr  World News :   + 'Scientists Discover New Organ in the Human Body' – already known to Acupuncture for 5,000 years as the as the Triple Heater .  Solar Activity  :