Updated Oct.11th. 2018.
Angkor Wat
'
Poisoning by Food, Air, Water, the Dentist, by Prescription and non Prescription Substances, Government Laws & the Shadow reality etc'. And the Perpetration of a 'Grand Illusion'
.
The
ABSOLUTE
Proof that on this Planet,
there is a Conspiracy.
Or,
How Cancer Entered this World
Since 2003 this work has covered the topic of How Cancer Entered this World and how it represents itself in many forms, right back to its introduction onto this planet as a 'force' from the lower '3rd realm'. The 'cancer' now co-exists on this planet.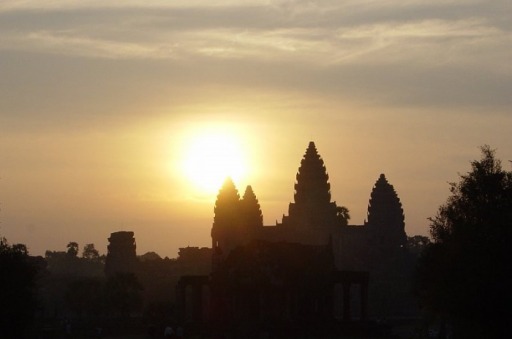 The ANGKOR HEALTH REFRESHER OR CREATE YOUR OWN HOLIDAY around the 'Retreat Talk'.
The Retreat refers to the weekend seminar and intelligent discussion which covers the topics of Rejuvenation, Regeneration and the healing of difficult levels of illness - like heavy metal poisoning and cancers, using alternatives and discussing alternative sources of knowledge too. The retreat talks cover the topics mentioned above, and for those who like mysteries, details behind the existence of this world - called the 'world of Illusion'.
1.
the natural plant food based healthy life and lifestyle + info on remedies
2. why there is the hidden 'shadow poison' in the body
3. and the background to how it all came to be.
The 'Retreat' is planned around a long weekend of talks/lectures beginning on Friday evening, and continues on Saturday and Sunday morning and afternoon. It is a teaching, but also topics are up there for Intelligent Discussion. We are located 3.5 kms from Angkor Wat and 5 minutes into the lively town. There are nearby boutique hotels and resorts, along the riverside for you to choose from as we want you to have the visit you want to have. A Free Tour Consultant service can arrange and create your own entertainment menu for you - Tour of Angkor Wat, Duty Free shopping, Traditional Dance dinner and theatre, jewellery making or cooking classes, visiting markets, cafes, and vegetarian/vegan cafes or even fine French dining, cycling tours and so on.
Also good for Device Detox. The 'Retreat' is only $200 USD.
Our Super Special deals are because we are passionate about
sharing our amazing Retreat!
Apothecary

As available, black salve/paste in stock for retreat participants. The salve is banned and illegal in western countries but the topic is

covered in the Retreat for information purposes

-

its effect on cancers, the usage of this, and we share our own experiences. If you have a health issue that 'black salve' relates to, it is possible to do this while in Cambodia, although it is not the focus of the Retreats.

(*We share our own experiences and there is no charge if you wish to do this while you are here at the 'retreat'). Product price around

$

25.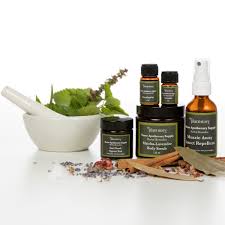 As available

for weight loss for retreat participants. "An absolute cure for obesity was discovered by a British doctor around 50 years ago, called the greatest medical discovery related to obesity and weight loss of all time". It removes abnormal storage of fat and reshapes the body. More details will be added. Sources guarantee 6 to 8 kilos loss of abnormally stored fat deposits in hard to reach body areas like the thighs, hips, abdomen, within 3 weeks. We are currently experimenting with this.

It is possible to do this while in Cambodia (no charge except for product price - around

$

55).

A secret of European spas and the world's and showbiz elite, it has been an exclusive treatment consisting of supervised daily injections and a specific diet in order to reset the body to maintain your new weight. The British doctor noticed how pregnant Indian workers on a tea plantation did not put on abnormal weight and did not have abnormally stored fat deposits - that is, hard to release fat storage under the arms, on the abdomen, hips, and thighs. A well known princess several decades ago and noted as overweight and with all the problems of abnormally stored fat, spent time at an expensive spa then reappeared in public with a svelte, slim figure and the hard to remove fat deposits gone. It wasn't lipo either!

The Absolute PROOF that on this Planet,

there is a Conspiracy.

All topics

and viewpoints

on this website,

and at the Retreat,

are also there for Discussion.

*Please PRINT this article to read.

*T

his article Introduces the topic of

Absolute PROOF that on this Planet,

there is a Conspiracy.

There used to be a lot of interest in a 'conspiracy' but it is hard for such a claim to be taken seriously, people can't see how it could happen, and people like Freemasons surely cannot be from the 'darkness'. However, there is something to take note of in how difficult it is to see, because it is difficult to see that it is what it has been said it is.

How could a brotherhood like Masons be 'conspirators' when they and their associated groups do charitable work, and basically they are a bunch of 'brothers' (and 'sisters' for the women's branches) who get together as mates, always support each other, and also do some mystical steps to 'enlightenment' - more correctly 'Illumination'. 'God' is all the same thing, right? Aren't all religions and orders talking about the same 'god'?

Firstly, the answer to that is no. None of it is talking about the same 'god'. What it is, is different viewpoints aligned to what they thought was 'god' and which everyone has then assumed meant the same thing. These orders began because of that assumption. Today's world also makes that assumption, and the assumption remains strong, and the difficulty in seeing the problem also remains strong.

The mystical order/brotherhood, like all other mystical orders, has the star Sirius as its 'guiding light'. Just for the record, Sirius is a 3rd realm, lower level star which is located near the galactic equator

as you can see on the animated diagram

, along with a few other connected stars. All these mystical orders like Masons, Rosicrucians, Knights of whatever, and many, many others, and also some religions, know that this planet is now at its peak alignment with their 'king star', and that is the reason the work began many decades ago, to align consciousness and this planet with Sirius.

Does this matter? Well, this planet, Earth, was a 5th realm planet (where it ascends back to until it descends again) and nowhere near the galactic equator, but because of its 25,000 years 'cycle of the ages' it dips down into the 3rd realm for around 12,000 years where the 'king star' of the region is Sirius.

So could it be said that anything to do with Sirius could possibly be part of a plan to keep people in this lower world, and away from the 5th Realm? Or maybe not? However, the 5th Realm 'star' is not Sirius. That itself is not the proof, but it does point out an anomaly. And without certain knowledge provided, there isn't a way for you to know which is the '5th realm star' - but again, it isn't Sirius.

The chances are, that at the beginning the likelihood is that you will miss the actual proof, the thing which proves that there is a conspiracy and a hoax, a 'grand illusion' perpetrated on this planet. We don't think you will see it, because after all, it has not been seen throughout the previous probable 8 times this planet has travelled through it's 25,000 year cycle of the ages before, but it is vaguely possible you might.

That is because the grand illusion is part of the proof, and that illusion is why the proof is hard to see. That is, you have to be able to see the Illusion.

This article is about the reality that there is a conspiracy, so we have to cover things that relate to what that is. That is not because we are being negative or in fear - but for the record, a conspiracy - if it exists and has escaped being noticed - is negative.

If there doesn't seem enough time to read an entire article on the internet when there are so many others to skim through, then consider following up this topic at the Retreat. The purpose is not only to provide the proof, but to do so and have enough time to get yourself out of it. So if you are surfing from one site to another, please also consider printing this so you can read it later.

We will just begin with where we began, with Healing, Well Being Positivity and Spirituality - and we know that some people just wish to focus on that and not think of anything else - but because we felt there was something else going on alongside the promise of a coming new 'future world' this work acknowledges and respects that there are some people who are strongly dedicated to their spiritual development, but also like to know much more information.

This began with

information

unexpectedly discovered when looking into the therapeutic origins of Natural Healing and Health, which

included some answers that were efficient, simple, but banned.

Things like cancers, weight gain and aging, or

unexplained health problems, unexplained reasons for incredibly high registering toxicity in the body despite living completely within the guidelines of a healthy, fresh natural fruit and vegetable diet with all the recommended extras like probiotics etc and

like the poisoning I experienced from the mercury laden tooth filling material amalgam lodged in my gum which then spread through my body.

Some of that meant trying and using remedies that for questionable reasons are banned in western countries but which do successfully tackle various problems, and cure some cancers. Like others we had conflicting feelings about this, so they are topics and remedies covered in the Retreat - a Retreat which also exists to cover controversial information.

Including that

the reason these alternatives are banned, may be something to do with the rest of story we would also like to share with you at the Retreats in Angkor Wat, Cambodia.

What follows is an introduction to some of the topics covered. There is more about us, this is not a religious teaching even though we reference ancient texts, and it is information everyone on this planet should have available.

However, it is best suited for those who are not yet satisfied with what is available, or have noticed the curious dead end that now exists about a controversy and conspiracy on this planet, or the 'grand illusion' that has been perpetrated about 'evolution' along the path into the high tech 'future world' humanity is on.

It has taken a complete 15 years to go through the information from the sources mentioned a bit further down, from 2003 to 2018, so we hope that you allow us to raise some points and questions which may help clarify some things we want to draw attention to and the purpose of this article - the existence of a conspiracy on this planet, and more.

The information was given out throughout in newsletters for the reason that we thought there were many people noticing the many anomalies - which led to knowledge of the 'shadow reality' and its attractive dark energy. But darkness one can recognize easily, so that is not the point.

It is far more difficult to recognize a problem when it presents to you as light and love. Therefore it was thought that it would enable people to have a 15 year head start before the planet switches its path to Ascend - and as Ascending means the planet returns towards the 5th realm and into the Light, it moves out of the 3rd realm and the darkness/shadow.

That change is probably sometime in the 2020's to maybe early 2030's.

Of course the secondary energy stream this planet accesses when in the Fall, also has light and love,

but all of it on a lesser level.

It does not present as darkness, but the lesser level itself is considered darkness. Nevertheless, it is still light and love, and that can easily be taken for the energy stream this planet does belong to. Perhaps you get an idea of the problem?

It relates to a 'false god' - as written in ancient texts.

Actually, it is still a 'god source' but the point is that it is one which belongs to a different energy stream that this planet has only accessed because of its fall. It is light and love, but it is not the Source of Light and Love for this planet when the planet is back Home in its Ascended position. So, what happens if you have aligned and integrated into the different energy stream of light and love, but then the planet returns to its own correct Source after the time of the switch to Ascension? Maybe you get the idea of another problem that occurred?

The fact that light and love exist on the path of the different energy stream is acknowledged, and therefore the focus then has to be on identifying the different energy stream, why it is different, and showing this planet's correct Source. There are also some differences in the type of energy these different energy streams produce, but the correct one is 'everlasting' living energy, while the second one has the 'dark energy' which is not part of the planet's Ascended status. This raises another anomaly.

As Ascension means the planet moves away from the dark energy, and the dark energy is what makes today's Technology, Artificial Intelligence, and the 'future world' possible, how can the expected 'evolved' future of an Ascended planet include technology? Or is it that some people would like to keep everything within the realms of the dark energy? If so, who would they be?

The identifying common thread which connects them all, is a particular lower level 3rd realm star, a few specific lower constellations, and the dark energy itself.

The Conspiracy and Cancer.

We would also say that the 'darkness' shadow associated with the lower realm this planet is in now, and which entered and took hold of this planet (while the planet is in the descending part of its cycle) is the same condition as cancer in the human body. So we look at the conditions of sickness in the body, because we did begin with healthy plant based diets and therapies, but now do so also in relation to the dark shadow energy which entered this planet.

What follows is an overview of some of the topics that relate to this, things we look at and explore further, and an article.

What if there were ancient records which told how a people from another planet which they had destroyed, had targeted this planet?

What if they had told you that the time of Ascension is a stage of supposed 'consciousness evolution'

when in fact there is no difference at all, and it is just a normal, regular part of the 'cycle of the ages'?

What if these records had been stolen during the upheavals which took place in Egypt 3,000 years ago and had been taken to ensure this story would not become known?

What if some of these Records were actually from now lost people from previous cycles who reached the same point this world is at now?

The Great Hoax - The

Perpetration of a 'Grand Illusion'

.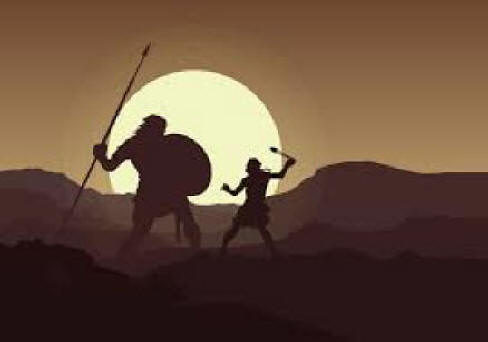 Earth's story, is the story of 'David and Goliath',
for Earth was once an Upper Realm giant planet,
but it was brought down by a blow which broke the atlas of its 'spine'.
And Earth then began to Fall.
It is this fall which this planet regularly Ascends from every 25,000 years.
.
'Ascension' is a repeating occurrence during the 'cycle of the ages'.
It happens every 25,000 years of the repeating 'cycle of the ages' - except you are not told it happens regularly.
Instead, you are told it is the result of something else.
At the 6,000 year mark Earth began to be pulled towards the strong Forces from other stars in the Lower Realms that the planet's damaged atlas/axis had begun to fall towards.
This Force - called the 'invisible Force'
in the 'Protocols of....' document -
is pulling on the planet, and creating a false path
with an 'intelligence' which controls this reality,
and which people began aligning into.
That is just an overview introduction. If you know your Greek Mythology, Atlas holds up the planet. If you know about some other Greek sourced legends, you will know that a previous advanced and developed world Fell - requiring 'Atlas' to hold it up again.

It is rather like the human spine where the atlas holds up the brain, because that is what the upper part of this planet is akin to. But of course that brain falls on its cyclic journey, and encounters a second brain. That second brain also has a 'path' and that path shouldn't be there.

It is the path that is the problem. Then, getting out of it is a problem, because the lower realms are magnetic. But not to forget that the existence of a conspiracy is what this is about.

The diagram below names the 'other' forces which this planet encounters in its 'Fall'. This is part of how a form of 'galactic cancer', a shadow energy once called Eitr, gains access to the planet. It also gains access to the human brain - as told in Greek mythology which described how the 'Hydra' took residence there. That a secondary source of intelligence has access into consciousness on this planet

- because of this fall into a lower level shown below -

may provide insight into how a conspiracy exists on this planet.

That is, if people began to align into and integrate with this secondary source, thinking they had reached enlightenment and 'god', what might it communicate to them?

So, the same problem with the planet also happens in the brain, above the atlas of the spine, where there is a curiously out of place area of darkness and shadows where the 'galactic cancer' enters - thus influencing consciousness. This problem is detailed in surviving ancient records.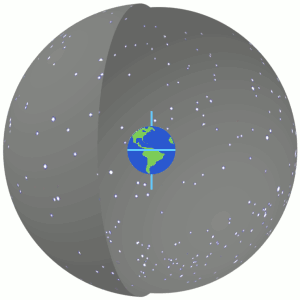 Speeded up Version of the 25,000 Year Cycle.
*This Shows How Earth Regularly Falls then Ascends as Part of the Cycle of the Ages.
The Planet should Align Only with the Upright Force/Alignment it begins with
This animated diagram shows the star system FORCE - the 2nd star named - which PULLS on this planet and takes it onto a False Path.
Ascension happens o
nce in every 25,000 years. It is when everyone in this 3rd Realm existence gets the chance to escape the 'Underworld', but like the 'Hotel California', they actually never leave.
They do exactly the same as the previous worlds did - which is why those from those earlier worlds - worlds surprisingly similar to this and with a similar lead up history as that which this world has followed
- left books and records to tell today's world what they had missed.
...
Because of the problems outlined above, about how the 'galactic cancer' enters consciousness as well as the planet, many people throughout the last thousands of years have accessed it and taken it to be 'god' - yet it is clearly a simple and not very advanced level of consciousness, which is why it so easy to reach. Even so, people assume that the experience of connecting to 'god' must mean some ecstatic energies, must include communication - which it does because the cancer has intelligence and it is sitting there right in your head (also a reason why so many people begin to think they are now 'masters' and 'teachers') and very often some out-of-body astral travel or 'self as pure consciousness' can be experienced too. But how do you prove and ascertain, or even know, what level any of this is on?

It is assumed that these things indicate a stage of spiritual advancement, but actually the real criteria which mark you as a 5th realm being in part requires noticing the existence of that curious out of place darkness in the centre of the brain. That is not the destination of the 'spiritual journey' which it is always taken to be. It is the entry point of the cancer and the shadow world and the beginning of conversion into it.

Integration with that stage is where consciousness is rerouted, and also the step which ensures you will not be able to travel upwards as the planet Ascends - you have aligned with Sirius instead. Sirius, and the Hydra and the 'galactic cancer'. That place is

the lowest level starting point not the destination.

So if that begins to make sense of why so many people are consistently rerouted, then what we are looking at is how to escape the 'cancer' as the planet changes from its current Sirius alignment, for as many people as possible, and then it is possible to begin to remove the shadow energy from the body.

The retreat talks cover the topics of

Rejuvenation, Regeneration and the healing of difficult levels of illness - like heavy metal poisoning and cancers, using alternatives. They also cover alternative sources of knowledge and depending on what you wish to discuss, it can be discussed, including the topics presented in this article.

This work acknowledges and respects that many people do wish to know details behind the existence of this world - called the 'world of Illusion' as the reality which takes place through the curiously out of place darkness in the centre of the brain.

a)

the natural plant food based healthy life and lifestyle + info on remedies

b)

why there is the hidden 'shadow poison' in the body

c)

the background to how it all came to be.

d) the conspiracy on this planet which may explain why the following conflicts and topics are issues on this planet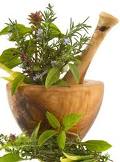 Poisoning by Food, Air, Water, the Dentist, by Prescription and non Prescription Substances, Government Laws & the Shadow reality etc
.
"No matter how pure the diet, and no matter how much you detox, the 'black poison' shadow energy is still there, and it is there because this planet has been targeted".
The knowledge we present began with the ancient texts of Greek origin which covered natural health and raw plant food diets etc. It is the information that was also in the texts which became of interest.
Huge numbers of people have been concerned about issues such as 'saving the Earth' and about issues covered in the 'Protocols of' document, and finally here it was, how it was accomplished but without being seen. As said in the introduction, we are totally into health, peace, positivity, and harmony, but there were questions.
What if there were indeed ancient records which told how a people from another planet which they had destroyed, had targeted this planet? What if the original human 5th realm DNA had deliberately been reduced to match the 3rd realm level these ones were only able to live on? What if these records had been stolen during the upheavals which took place in Egypt 3,000 years ago and had been taken to ensure the story would not become known?
So when we began to present this information it was not so much about reaching individuals, but about how everyone can 'save the planet' from something that is slowly damaging it.
The only way that level of information could be uncovered was by going through ancient histories and records as a way of learning about what is causing this.
So just take a moment to consider that there may be Books and Records of long gone people from advanced civilizations in previous times this planet came to the same changeover to its Ascension Phase which explain what they had experienced, what they had developed with technology, and what they had expected.
Entire histories of the beginning 'First Times' to the sudden unexpected end, which document the entire development of those worlds to a stage of Technology pretty much exactly the same as today's world! Even some of the main characters had similar names, same conflicts happened, same development in Technology and so on, and some of those Records may even be the books from the Mystical Orders of Austria and some other sources.
However, it still proved difficult to convey this knowledge by the written word so had to look for other options for presenting this in person. Fortunately we live in a super interesting and magical place that is just perfect to present this amazing and incredible topic - a couple of kms from the ancient sacred jungle city of Angkor Wat.
To start at the beginning:
The texts called the Gospel of Peace were simply texts read around 30 years ago because they taught of the health benefits of the raw plant food diet etc. Mostly everyone knows the first one although there are several books by the same authors of this. They were nice little books, supposedly written by people called Essenes, but as these books came over during the Exodus from Egypt, the authors weren't Essenes.
These little gospels were read then put aside as part of what one reads, while the more pressing search and need for answers was followed up. This was a health related search but more significantly a spiritual search which looked at everything, and there was a lot happening in the way of what was called 'spiritual interest' around in the '80's and '90's, most of which was not really providing what this author was looking for. That it was not providing enough answers was the reason for the huge dissatisfaction I felt with what was available. For one thing many well established texts warned against certain practices for instance, so why would they exist? Eventually, by the early '90's I did find the handful of Masters I then recognized I had been looking for. That was around 1993. I was initiated and waited another 10 years to connect into what I was looking for.
During the 10 years from 1993 to 2003, I naturally studied the written Teachings of the lineage which these very few Teachers of this obviously had. It is a spiritual lineage and they of course had their own printed books and records for those who wanted to know on a deeper level.
Those books were not about diet and health. They provided a massively bigger picture to 'spiritual development' and a different picture from the viewpoint being taught, which at that time was full on. I read all their printed books which had been kept by their respected lineage of Masters - Masters whose lineage knew the Earth regularly descends then Ascends. It was later that I noticed the similarity between these, and the lesser known books of the ones that had been kept for thousands of years and written and rewritten by the Therapeutae which was the Greek name they were known by in Egypt before the time of the Exodus which was not a Greek Therapeutae issue, but was an enormous upset which saw many records, including the Gospels of Peace and the Dead Sea Scrolls, leave Egypt. Then these records and the information they revealed was hidden. Not to hide information on diet and longevity, but because those who had been keeping these books, the Essenes, were associated with the uprisings in Jerusalem and Palestine before the Diaspora, and with the later Knights Templar and Freemasons.
Hiding this connection looks to be the reason they were taken from Egypt, and it was to remove knowledge of their original keepers from history and imply that the Palestine 'Essene' groups were the same as the Therapeutae. They weren't! The Therapeutae became known by the name of Assaya which meant Healers, and that became Essiah and Isaiah. Their texts and gospels however, turned up under the other name associated with those hiding records and treasure beneath the Temple of Jerusalem to be collected later by the Knights Templar and transported to the 'New World' - somewhere others of their communities had already gone to - because they had the maps of the Earth before the Fall.
Other books these ones wanted hidden were the Dead Sea Scrolls and the reason was because books such as these described how this planet had been targeted and forced onto a 'false path' - which means a literal path to align the planet into a different star system. That should be noted as a serious issue, and not an agenda anyone would want to comply with.
As this page is an introduction we will still just continue with some of the things we noticed along the way. As it happens, there is only one piece of information we need to keep on this website, and that it exists, in contradiction to what you have been told to believe, but that it exists, proves that on this planet, there is a conspiracy.
It should not really be a surprise to know that the people of this planet have been told for thousands of years that they are harming the planet and themselves (their DNA and soul template), but they think that is referring to something other than what it is. These things have been said since ancient times, but not understood. The information is actually correct but really hard to become aware of. However, all you actually need is to see the proof which then says it all, but you also need to be able to see what the 'grand Illusion' the great hoax is.
T
here is a conspiracy, and 'they' are just a hair's breadth away from taking you into a trap - and it is a trap. But you will only see what it is once it's happened. Which is exactly what it says in the 'Protocols of...' document. But we have also told you what it is.
It could also be added that that is how it was for all the other advanced civilizations of previous cycles, which came to an unexpected end instead of the evolution they too had been told to expect.
"The Meaning of 'Path'".
The path is the problem - and is
what the ancient world wished to pass on to today's world.
The animated diagram at the top of the page, shows the star system FORCE - the 2nd lower star named (mentioned here because it gives you a clue to what is happening) - this is the star associated with the Force which PULLS on this planet and takes it onto a False Path.
There is a source this planet currently aligns into, and both it, and the path into that source, have what it - as a form of intelligence - 'sees' as its destiny into a 'future world' based on what it itself is - what it's identity is.
That 'evolution' is by no means the world this planet Fell from, but the realm it was travelling to, which is of course what it controls. It is intimately connected to technology and the development of technology and even that it is implemented to run this planet. To exist at all, it uses a particular energy which makes all current technology and the System which runs this world, possible. That energy was described in ancient records as the 'black poison', the Eitr along with warnings to leave it alone, and what happened in previous rounds of the Cycle, when they did use it - for example, Atlantis.
A world run by Technology developed by using the particular 'black energy' is still the same source, and the same path that this world is under now. And it is the path which is the problem.
That path is not the evolutionary destiny believed to be the 'future world' presented each time this planet reaches the change to Ascension. It is the 'step' of the same path this planet is already on, but it is under a light and 'light bringer' called Illuminati.
The thing is, the Records on this were not entirely lost, nor were the teachings on how to overcome this. So we discuss those Records as they are, whether or not we can always prove what is said or not - although we can and do prove almost the entirety of it. Even so, in a world which knows there are those with bad intentions, it is up to you personally, and us all, to find out why these Records are so different and explain so much more, rather than spend time arguing with it and about it, while what is going on continues unchallenged. People just look stupid or like cranks if they ever discuss a conspiracy, and therefore no-one else but their followers take any notice of them. That is why offering actual PROOF is something which does work, or maybe could, so long as you have an open mind that is not threatened by something different from what you believe.
Maybe the written articles will work as we hope for, or may be it is better to teach in person, but there is a time limit for this to be understood, because the 'trap' is set almost as an unnaturally created 'natural' phenomenon which those of the 'Protocols of' document know how to exploit. For now, we are just trying to have this available for everyone.
Continue to article >>
This work is copyright. However, it is in the interests of all good humans that they have the chance to consider this information. If you are able to help this information become known, you may use non-distorted material from the articles on this website , for Twitter or Facebook pages etc which must include a link back to this website www.Soul-Search.org .
Please do NOT use pictures or photos.
If you are able to help by advertising, this page gives you acceptable notices to use.  
Our Story   :  Plant Food
Fasting,  Vegetarian Diet Natural Health   :   Solar Activity   :   World News :    
Copyright soul-search.org 2003-2018 onwards    Disclaimer