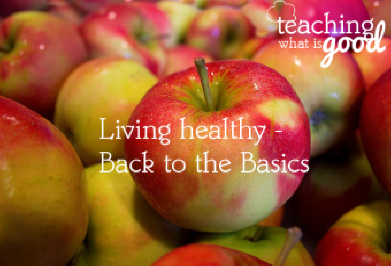 The Missing Key to Regeneration,

and Real, Eternal 'Good Health'

Over maybe 13 or so years of 'Wake Updates', this work looked to the ancient world for information which may shed light on why in today's world, there would be the deliberate use of science to create food that makes you fat, ages the body, suppresses the hypothalamus, builds up toxicity, suppresses the immune system, causes other negative experiences - and leads to you having to spend out more money to get well and correct these.

It is definitely all about making money and creating 'better living standards' - regardless of how they are achieved (which is a very big questionable) - so it doesn't have any qualms about creating the 'sickness industry' or misleading people!

There have been more decades behind this than just the last 13 years or so, and we have remained very much on the side of conservatism while fully allowing ourselves to explore what the surviving records from an ancient world were trying say - which is about more than the amount of toxic energy and toxic thinking which makes this world 'progress'.

In

the ancient world there was a disagreement about which course this planet should take. Views that were diametrically opposite in how a planet should be run, and what people were interpreted to be. Some people did want to take the course this planet ended up taking.

But it was a course that was not necessarily wanted by everyone.

It was a decision that was made for you. Yet you, or perhaps your loved ones, or people you care about, undoubtedly do not know about it, but may like to know.
"The Body is the Tomb of the Soul"
Nothing has ever been said about it by those who won the battle. Those who did talk about it - over millennia in fact - were silenced.
Many people are genuinely interested in a healthy, plant based diet as a lifestyle choice and for health and healing along with ways to keep the body fit, and to achieve healthy, happy relationships. So for sure, most would like to have as much information as you can on how to do the best for yourself, your health and well being, and that of your loved ones.
Thus we wanted to find out a little more about some of the 'misleading' that this world has no qualms about.
For example, many people are sincerely doing their best with a healthy diet and healthy consciousness etc, yet are also unknowingly adding practices and lifestyle choices that belong to the teachings of groups such as the Masons etc which are considered controversial, and whose teachings honor the body and mind as the pinnacle of the human existence and to be worshipped, and that the mind and intellect are 'god'. You may know from, for example, Buddhist teachings, that the Mind is considered to have mistaken its role which is secondary to God.
This was also how the Teachings of the original Healers of Ancient Greece saw it, like Hippocrates who said 'Let Food Be Thy Medicine', and even earlier Healers known as Therapeutae who kept original copies of books dated from many centuries before they became part of the 'New Testament' in an altered form and as part of a political strategy. In fact, the Teachings of those who saw the problem that had happened with the soul and this planet taught :

1.

Choose a 'Harmless' Vegetarian, Plant Based, Vegan Friendly, Egg Free Diet.

2. The Body is the Tomb of the Soul.

3. Cultivate Gravitas - the 'Dignity of the Soul'.

* In order to Help the Soul Escape its Entrapment in the Body and Constant Rebirth.

Unfortunately, those who have the

control

of this world are only beginning to introduce their reality after some

softening up

of perception over the last few decades.

That softening up process began around 1960, but this toxic, really bad energy, means true healing and health can never be possible. In these times remaining in the body and the world the body lives in, and continually being reborn here, is now seen as the goal of existence. But the ancient world said something different to this - that this world had been compromised and the spiritual practice was to get out of this fallen reality and back to the True Reality - which actually does mean what it says it is.

It is the experience of this work that what is

actually in play

has not yet been realized. The penny has not yet dropped.

The Missing Key to Regeneration,

and Real, Eternal 'Good Health'
The perceived 'evolution' for this planet is that 'science must move forward' and to do that must explore the immense possibilities of using the 'energy' which had been the source of disagreement in the ancient world. In fact that energy was considered highly toxic and was labeled the 'Black Poison'. The disagreement was about the perceived benefits of using this energy, or to shun it because it has inherent dangers.

One viewpoint - those apparently with no conscience about how much they mislead people - didn't want people explaining what was actually happening. To avoid that happening, this had to become a world which no longer listened to or respected the Wise Elders of a structure of Life Streams which their viewpoint wished to disconnect from. Then with the specific purpose of reducing the value of those who had true wisdom and a much higher development, all people must be considered as the same. That means lesser level character attributes had as much 'right' as higher level attributes. With that, there would no longer be any need to develop qualities which belong to the other side of the argument - humility, kindness, gentleness, compassion, altruism etc.

Silly things like being an honorable person who keeps his or her word, are considered foolish and old fashioned when there are ways to make money and move ahead.

This new world is about providing the way for people to make money by any methods - that includes the 'dark web', and that there are now powerful, powerful groups who have used science to know how to produce food that makes people fat, and medicines that are extremely expensive but in some cases needed to keep people alive. So this is something we want to look at first.

It has been good business practice to create products which would lead to diseases, researched by science so these could be exploited in order to make a profit.

This is because, to them, if it makes a profit it is good. If it hurts people along the way, too bad. It is more productive for the system to always make profits, because it leads to innovation; and it is clever to deceive and fool others and make money out of it, even if it harms others.

BUT if you don't like this, you must work out for yourselves for it not to harm you.

The goal of this world is to go into 'the future' under the system that runs this reality,

which requires using a particular 'energy',

and like the terms you agree to when using services on the internet,

you have automatically accepted and agreed to those terms

unless you take action otherwise.

That is the consciousness of the changed reality.

Your use of the world they provide means you have accepted the reality and 'way of the world' presented to you. If you have been exploited by business and the economy etc - which is looked upon favourably because it benefits the economy - then it is up to you to 'innovate' a solution.

And that is also the case with the decision to take this planet literally into the new energy source that had caused disagreement long ago. You will accept it.

You won't even know about what it is unless you decide to find out and then try to get out of the agreement you didn't know you had accepted. That agreement is this:

ELIXIR of ETERNAL LIFE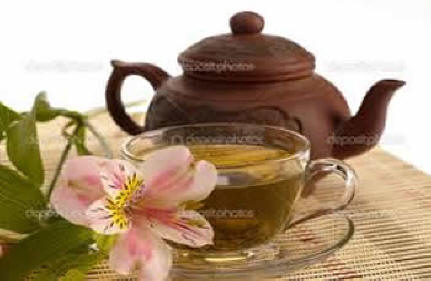 Academie - Masters Module.
The Missing Key to Regeneration, and Real, Eternal 'Good Health'.
The introduction is an easy to read story. It then provides
Detailed
Guidelines including:
A Harmless Vegetarian, Raw Plant Food based diet as taught by the 'Thera - peutae',

1.
Choosing a 'Harmless' Vegetarian, Plant Based, Vegan Friendly, Egg Free Diet.
2. The Body is the Tomb of the Soul.
3. Cultivate Gravitas - the 'Dignity of the Soul'.
 ELIXIR of ETERNAL LIFE

 $32.95 USD
Elixir also includes the text from the original Star Travelers Special Edition with Plant Food Diet Guide and Guideline Protocols.
 (Available as an Electronic Download).
Mercury laden fillings are one example of how profits and share holders' interests in this world can also cause sickness. Mercury poisoning interferes with the body's 'electrical system', and its Meridian pathways which are not recognized by conventional medicine so difficult to get help with.
It ages the body, and the poison makes you sick, along with obvious skin rashes and toxicity, and in our own experience eventually leading to skin lesions in which bacteria grows and spreads and is treated and named as cancer!
But who wants the brutal way that cancer is treated in western medicine?
Yet there is a way to treat that, and it is banned in most western countries!
WAKE UPDATES (pages for previous newsletters)  Introduction to the Rainbow PRISM-PRISON
The VEGA connection www.soul-search.org/a-Vega-introduction.html
The Genesis ape upgrade in Eden, the Earth's 'capture' etc. www.soul-search.org/a-Wake-Updates.html
Earth as part of a few created planets, what they did on their planets – the ancient war on this planet etc 
Bermuda Triangle and Sargasso Sea www.soul-search.org/a-introduction-update.html
Return to Front Page
* There is no actual 'organization' called Soul Search despite the domain name.
Plant Food
, Fasting, Vegetarian Diet Natural Health     :    Elixir  : : Obsidian Earth's Wobble
If you are able to help this information become known, you may use non-distorted material from the articles on this website , for Twitter or Facebook pages etc which must include a link back to this website www.Soul-Search.org .
Please do NOT use pictures or photos.
If you are able to help by advertising, this page gives you acceptable notices to use.  
Our Story    :  Plant Food
Fasting,  Vegetarian Diet Natural Health   :   Solar Activity   :   World News :    
Copyright soul-search.org 2003-2017 onwards    Disclaimer