In the near future, by early 2030's or before,
this planet will encounter, and cross, an opening into the Black Hole
which lies at the centre of this side of the galaxy -
and this planet is fully aligned into it.
So we will not insult the awareness level of those who explore this work by saying we focus on providing courses on the Plant Food Diet.
Firstly the ancient scripts - the ones which were generally removed from knowledge - were about the pathway into the Living Life Stream System this planet belongs to.
The rest of what the ancient world was writing about in their gospels and texts, was about a second pathway this world had literally been diverted into which is the soon to be encountered 'portal' into the Black Hole just mentioned, and it was a genuine warning. It takes 12,000 years, journeying away from 'true' to reach this 'portal' which is over 23 degrees off from 'true' - as is the human brain and consciousness, and also the chakra system. This is the second path and one this world and its people should not be on.
Now there is choice of overwhelming urgency before everyone on this planet and that is to understand what the warning meant, to realize how soon that option runs out, and that the awareness is supposed to be a eureka moment to choose the Path of Life.
Yet amazingly, this continues not to register, and not be seen, understood, or believed.
Fully known to science, NASA, high profile experts like the late Stephen Hawking, this planet is about to encounter a pathway into that Black Hole. Yet none of this is the reality presented to the masses on this planet.
You will see from a brief extract from a lecture by the late Prof. Stephen Hawking, presented in our 'Science' section, that Black Holes contain information, but when there is an overload a Black Hole is formed.
E
rgo, accessing a Black Hole becomes very attractive to some, as whoever accesses that information will control and 'own' the universe......
.......and a reason new religions were created to align consciousness towards that new 'promised land'. And that is exactly what happened on this planet.
All of the information presented on this website is simply an introduction to the reality those on this planet are in, because only when people finally fully understand that can they act. Yet this knowledge was by no means unknown and people at one time were protected from what they have now forgotten.
The bigger picture is now placed into perspective by the lost Teachings about the body of the Living Life Stream System which few have had any knowledge of but which this planet belongs to.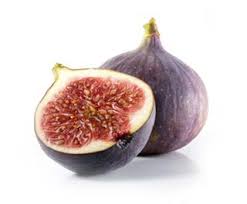 Before this planet 'Fell' there was only one intelligent-spiritual reality on this planet, and that was how to remain fully bound into the

Living Life Stream Well Spring Source for this planet - a level of knowledge which was removed from general awareness. It did however, remain hidden in the HEALING Teachings of the PLANT FOOD based diet for rejuvenation and regeneration.

More on this topic can be found under the heading Kindness Academie, and then the Knowledge Academie.

More on the topic of the actual current day science on the approaching 'entry point' is now on a new Academie branch called

Academie Science.