2019
RETREAT - ANGKOR WAT
in Cambodia, Indo-Chine, South East Asia.
"
The Illusion that this Reality Exists.
"
"How to Connect into the Highest Most Supreme Eternal Source and Ascend Out of the Illusion that is this Reality."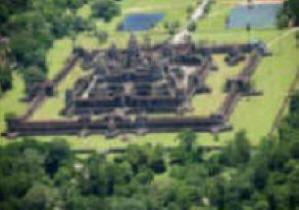 New information.
This
retreat-seminar also offers a time for spiritual retreat and healing - and we have experience with some alternatives which may assist you - but the main function of this is:
"How to Understand How the Illusion Exists, and to Connect into the Highest Most Supreme Eternal Source and Ascend Out of the Illusion that is this Reality."
"12,000 years ago this planet began the 'Fall' into the 3rd realm phase of its Cycle of the Ages and into the 'world of Illusion' also known as Maya which means 'Illusion'. At that time, some of those who belonged to the higher '5th realm' - called the Mazda/Master referring to the Higher Star from which this planet fell - chose to remain with this planet for the duration of its journey, to ensure that by the 'end time' the story you have of this planet is not only the reality that is the 3rd realm!"
New Retreat 2019 - "The Illusion that this Reality Exists.
"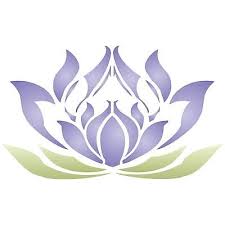 W
e have created this retreat set in a place that offers you the opportunity to create a wonderful holiday experience and attend this very reasonably bargain priced information feast.
This
will cover as much as where you want to go with this, and will present facts, so you can put 2 and 2 together for yourself. Mysteries, and details behind the existence of not only this world, but the entirety of its creation - called Maya which means the 'Illusion' which is the photo-negative +
Reversing out of being the photo-negative
- (which is passed on in person).
1.
the natural plant food based healthy life and lifestyle + info on remedies
2.
the hidden 'shadow poison' in the body
3. the Spirituality of Illusion
4.
background and forbidden history
5.
t
he I
nter-Dimensional Time 'Portals' into and out of this reality,
6.
the eons and eons old 'artificial existence' and 'artificial intelligence'
7. Reversing out of being the photo-negative
- (which has to be passed on in person).
a
nd "Connecting into the
Highest Most Supreme Eternal Source Beyond Everything You Thought was Real, so You Can Achieve Soul Liberation from
the 3rd realm Illusion of Reality"

Please BOOK then come along.

You are very welcome!

The 'Retreat' is $200 USD .

"It may seem that this planet as it is, is how it, and life in this galaxy, has always been. That is not the case........!"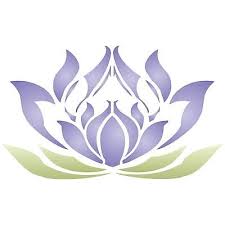 This work is all about the seminar/retreat, but we also want you to know some things about Cambodia that most people generally do not know.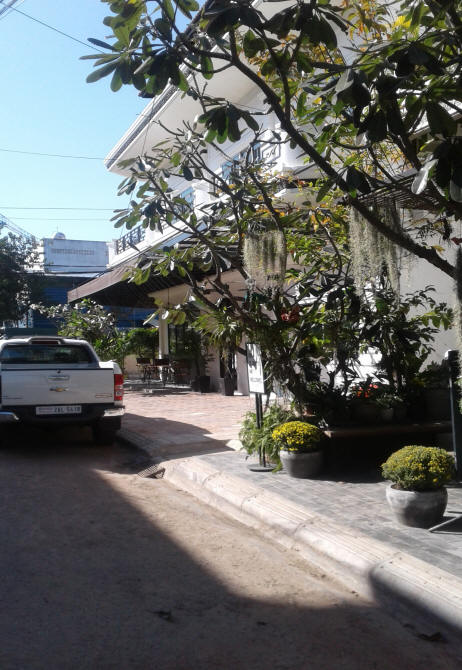 Our retreat-seminar offers a time of spiritual retreat and healing, but being here is also a great vacation, with many benefits.
Cambodia is, we think, a special place, but it is also easy to get to, it does have big, modern supermarkets, and is very good value for your money.
It is friendly, unpretentious, and this area particularly has a very special mystical spirituality which you can feel - we don't know why, but maybe it is what is called 'spirit of place'. It is a wonderful place to really get into the spirit of this 'retreat' seminar. No need to spend out to stay at Raffles either - you can enjoy Afternoon Tea there anytime - but try the smaller hotels which will surprise you with how good they are! See Cambodia as it was 1,000 years ago, and as it is today (a dignified Starbucks below on the left!)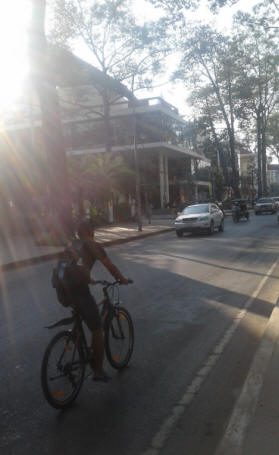 2019 RETREAT -
"
The Illusion that this Reality Exists.
"
"How to Connect into the Mystical Highest Most Supreme Eternal Source and Ascend Out of the Illusion that this Reality Exists."
Indo-Chine, South East Asia.
The 'Retreat' is $200 USD.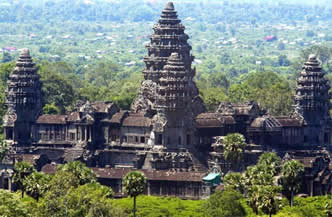 "Overall

, this is really about the existence of the path of Illusion – an artificially created reality which wrongly and accidentally took place with real living, eternal energy on a temporarily available, yet very real planet, creating one big mash-up mess in which souls are now stuck."

"This work does find that the information in the bible and in particular Revelation, is a legitimate source of knowledge which lines up with the same concerns recorded in Nordic records, and Greek, and also the lineage which was related to the 'Christos' side and continued as a hidden teaching. This work has shown its connection to that same lineage source of origin.

"

We are fortunate to live just 3.5 kms from the ancient temples city of Angkor Wat in a beautiful, riverside location much like an extension of the peaceful countryside of Angkor Wat itself. Also just 1 km from the Royal Palace, and the Raffles Grand Hotel, it is located near superb boutique hotels and the Apsara Theatre founded by Princess Norodom who restored the Royal Cambodian Ballet after its dancers and the precious knowledge of the ancient dances were almost entirely destroyed by the Khmer Rouge. Today,

the nearby town is a thriving, energy filled, yet laid back place with lots of life, cafes, and joie de vivre.

The retreat-seminar begins on Friday night and runs through to Sunday. We are happy to help you plan your stay in this area close to Angkor Wat and riverside, as a free service.

It is recommended to stay for a week and to make the most of this visit by making it a 'Soul, Heart and Well Being Focus' visit.

We can help you choose your preferred accommodation nearby, and we do it this way because we know that people like to plan their visit in the way they want.

In Cambodia near the ancient 12th century temple city of Angkor Wat.

To present these Retreats, we

prefer a base of 5 participants.

Near Angkor Wat - a place where you can also have lots of fun, like riding an elephant, or bike tours, shopping, dining out, enjoying the peaceful beauty or the vibrant life, and of course visit to the temples.
New for 2019. Bookings for December 2018 now closed.
The mystery
began
because the first preparatory stages of the still yet to enter 'Ascension Energy' happened in 2003 with a goal to help people wake up from the Illusion that this Reality is Real, and then prepare for how to get out of it. Why? Because the entirety of this reality is Maya, which means Illusion, yet long ago, people started believing that it, and the source which made it possible, were real.
Along the way,
information was also
unexpectedly discovered when looking into the therapeutic origins of Natural Plant Based Vegetarian, Vegan-Friendly Diets, Healing and Health, which
included needing to find answers to things that just weren't being answered.
These were things which do concern people about living in this world, like cancers, weight gain and aging, or
unexplained health problems, unexplained reasons for incredibly high registering toxicity in the body despite living completely within the guidelines of a healthy, fresh natural fruit and vegetable diet with all the recommended extras like probiotics etc. Issues like why life was not as fulfilling to the soul as it should be.
Some of that meant trying and using remedies that for questionable reasons are banned in western countries like USA, UK, Australia etc but which do successfully tackle various problems, and cure some cancers. Like others we had conflicting feelings about this, so they are topics and remedies covered in the Retreat. Or maybe you don't want to be forced into the usual medical path (and in the west some will just leave you with no help if you don't) or there are illnesses that the medical profession doesn't have answers for, or perhaps doesn't diagnose, or even bother to diagnose - like the poisoning I experienced from the mercury laden tooth filling material amalgam lodged in my gum which then spread through my body.
And
the reason these alternatives are banned, may be something to do with the rest of story we would also like to share with you at the Retreat in Angkor Wat, Cambodia.
"
The Illusion that this Reality Exists.
"
The next step.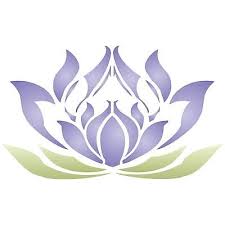 "This reality is the photo-negative reversal of the 'True Reality' and everything in it is the negative reversal called 'false' - false reality, false light, false path, and 'Illusion' found in everything that is part of the photo-negative world - crystals, water, codes, light, prisms, rainbows, DNA etc.
Soon this planet will switch polarity into its positive 'Ascending' phase which is the correction of the photo-negative. The instant this planet switches into the positive, probably in or by 2034, everything of the photo-negative reversed reality appears to come to a sudden end."
"How to Connect into the Highest Most Supreme Eternal Source and Ascend Out of the Illusion that is this Reality."
Please BOOK then come along.
You are very welcome!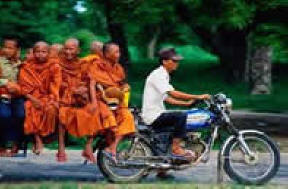 contact us for more information.
If you do not hear back from us within a week or so, it may be that the
contact form does not always work, please use the email address.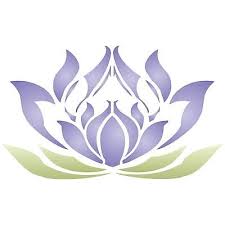 Academie Retreats >>
 Return to Front Page
Apothecary
and accommodation.
contact us.