If you wish to help make this information known, you may use non-distorted material from the pages of this website (used in context) for Twitter or Facebook pages etc which must acknowledge this source, and include a link back to this website.  www.Soul-Search.org .
If you wish to help by promoting this - please use sources which are compatible with our topics, and this page gives you acceptable notices to use, and pictures.
Suitable publications include Atlantis Rising, New Dawn, Nexus Magazine etc.
Thank you!

 *We will be adding to, and updating this page.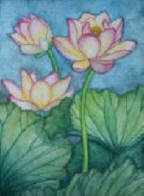 For 12,000 Years.................

the People of this Planet

have been Asleep, Under a Spell.

Ladies and Gentleman -

It is now Time to Wake Up!

"Mystical Pointers to the Highest Most Supreme,

Eternal God Source."

"

The Illusion that this Reality Exists.

"

"How to Connect into the Mystical Highest Most Supreme Eternal Source

and Ascend Out of the Illusion that this Reality Exists."

www.Soul-Search.org/about.html

Absolute PROOF that on this Planet,

there is a Conspiracy!

For 12,000 years,

The people of this planet have been caught in a SPELL.

Ladies and Gentlemen……..

The SPELL has just been broken!

For 12,000 years,

The people of this planet have been caught in a SPELL.

Ladies and Gentlemen……..

That SPELL can be broken!

"Mystical Pointers to the Highest Most Supreme,

Eternal God Source."

.

Back to Front Page

:  Plant Food